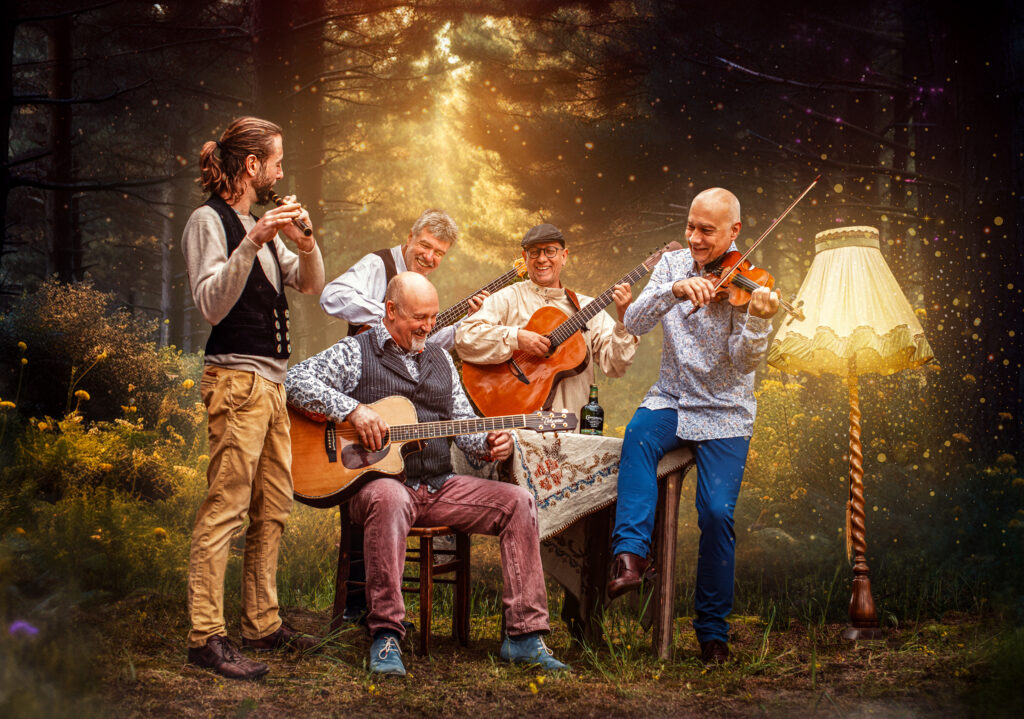 … is united in a common quest to unleash the full power and beauty of Irish folk music; to bring their bundled potential to maturity and to reap common joy from it. From their different musical
Roots, they draw the strength for steady, fresh growth to bring out the different facets that are inscribed in the band's DNA.
Saoirse is one of the contemporary Irish songwriters whose songs reflect life today – with all its ups and downs. His songs have been praised by the likes of Christy Moore and Colm Sands. And yet, what is a compliment or a review? It's the authentic performance that counts. Again and again, the music is created anew on stage – and that exudes the musical joy that you experience live in the audience.
Saoirse comes from Kildare (Ireland), where he grew up with Irish music and Irish  traditions and later took them with him to his adopted home of Germany. The singer and songwriter is no longer unknown in the European folk scene. As the frontman of the group Fleadh and now Síolta and solo artist, he has released several albums and received the German Rock and Pop Award for Best Song and Best Singer multiple times.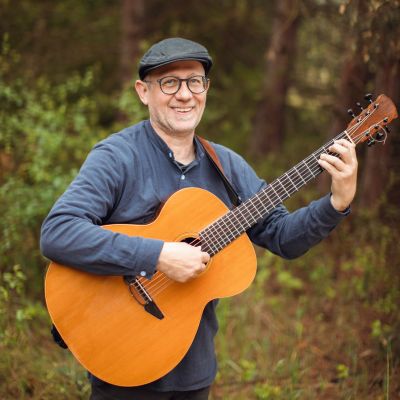 The music of the composer and fingerstyle guitarist Michael Busch is characterized by folk, rock and jazz elements – and especially by Celtic music. As part of his musical projects, he has shared the stage with greats of the international Celtic and acoustic guitar scene such as Ian Melrose, Dylan Fowler, Jens Kommnick and Jacques Stotzem.
The graduate music therapist has already traveled around the world with his violin to communicate with people from different cultures in the world language of music. He also deals with the possibilities of electronic sound design,
which can be heard in surround concerts of the VIOLET QUARTET or the legendary music collective EMBRYO, among others. With Síolta, he therefore likes to secretly put a pinch of world fusion between the strings of his Irish fiddle.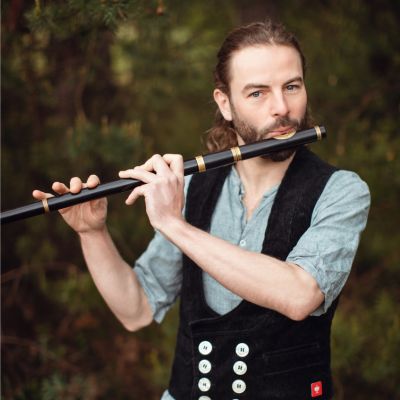 The half-Irishman learned Irish folk from his father and was named Young Musician of the Year 2009 at the Sidmouth Folk Festival. Brian plays flute, whistles, guitar and is a singer and multi-instrumentalist. He holds a B.A. in Music Production
studies and is a full-time musician. His career brought him together with musicians such as Paddy Keenan, Alan Doherty and Rüdiger Oppermann.
Dietrich was bass player in the folk band Passepartout with Gudrun Walther (Cara, Deitsch) and Marion Fluck (Moremaids). 1996 Winner of the German Folk Promotion Prize at TFF Rudolstadt.
Since then he has been a valued bass player in bal-folk bands and bassist with "Viernheim Jam".
Since 2022 he has been providing the acoustic foundation for Síolta with his bass.
Downloads of all texts and photos can be found under "Organizer".